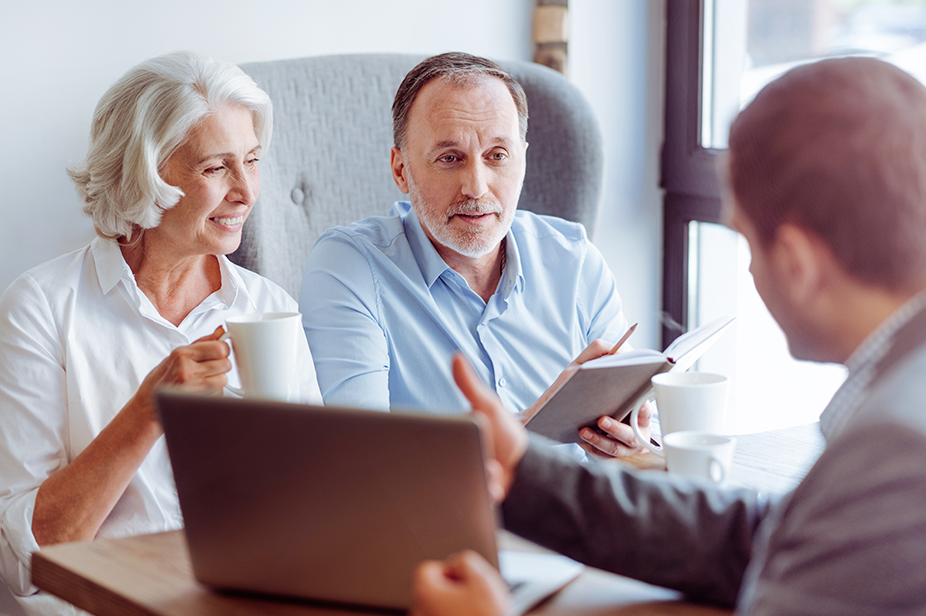 If you landed on this page, you probably Googled: "How to become an insurance agent". This blog will explain how to become an insurance agent with no previous experience, list the specific insurance licensing requirements, explain why you might need an insurance license background check, break down how much it costs to become a licensed insurance agent, describe the best jobs in the insurance industry, and much more.
After having your questions answered through this article, you'll realize that it's easier than you think to determine if insurance is a good career choice for you. Ready to start reading? Let's begin with the 9 things you need to know about becoming an insurance agent:
#1: How Do You Become a Licensed Insurance Agent with No Previous Experience?
The majority of people who become licensed agents have not previously worked in the financial services industry. Most start their insurance careers after high school or college. Others choose to change careers in order to work in this field. The people who join this industry and become successful do it through hard work, their ability to sell, and great people skills.
When considering a career in insurance, one of the first steps is to decide the particular type of insurance that you want to sell: life insurance, health insurance, personal lines, property and casualty, variable products - or a combination of lines of authority.
#2: What Are Insurance Job Requirements?
When applying for an insurance license, depending on the state where you live, job requirements may include:


• Deciding what type of insurance you want to sell (line of authority)
• Being 18 years of age, or older, with a high school or college diploma
• Completing an insurance license background check
• Completing the prelicensing education, where required, for your chosen line of authority
• Getting appointed, where required, by the insurance carriers you represent
• Completing continuing education courses to maintain your license
#3: How Do You Apply for a License?
Many professions require that you obtain a license or certification to work in a particular field. The insurance industry is no different –– all states require a license to sell insurance. However, because the insurance industry is regulated by the state's department of insurance (DOI), each state has different licensing requirements.

Fortunately, ExamFX has made it easy to learn how to apply for a license and find the details of each state's requirements. Visit our DOI Contact Information page and click on your state's DOI website to be directed to all the information you need.
#4: Do You Need an Insurance License Background Check?
The 2018HR.com Report sponsored by the National Association of Background Screeners (NABS), reported 95% of U.S. companies conduct some type of background check on potential employees before they're hired –– making background checks very common across virtually all industries.

Background checks verify your identity, age, where you live, previous addresses, education, and work history. But they also check criminal records, credit and driving reports, and more. Fingerprinting for insurance licenses has also become a common state requirement.

That's why the insurance license background check is such an important step in your pursuit of becoming an insurance agent.
#5: How Long Does It Take to Get an Insurance License?
As you learn about how to become a licensed insurance agent, you probably want to know how long it takes to get an insurance license. It can take as little as a few weeks or up to a couple of months to obtain your insurance license, depending on your state's specific requirements.

Some state DOIs have a minimum prelicensing study requirement, ranging from 20 to 200 hours per line of authority. The most efficient way to prepare for the state licensing exam is to enroll in a high-quality, insurance prelicensing course that has a proven track record of success. With so much riding on this exam, using a prelicensing exam provider will not only make your studying more effective but will also increase your ability to quickly pass your exam and obtain your license.
#6: How Much Does It Cost to Become a Licensed Insurance Agent?
The total cost of becoming a licensed insurance agent varies state by state. It may include the cost of a prelicensing course, state insurance license exam fees, and an application fee.

One of the other costs you may have to pay for on your journey to become a licensed insurance agent is your background check. Again, the cost depends on your resident state and what type of insurance you want to sell.
#7: What Are State Insurance Licensing Requirements?
Just like insurance license costs, state licensing requirements also vary state by state. Items such as certification requirements, hours of prelicensing study, and state exam scores are all regulated by your state's DOI.

It's very important for candidates to familiarize themselves with the state insurance licensing regulations. At ExamFX, we've made the process simple by building a comprehensive State Insurance Prelicensing Requirement page. Just navigate to the website and click on your state.

All states require that candidates pass a licensing exam for the major lines of authority. While the core information on the exam is similar, individual state regulations may differ. That's why it's so important to review the state exam content outline, available on your testing provider's website. The outline provides specific information about the exam, including testable concepts, state regulations, the number of questions on the exam, and the number of questions by topic. Becoming thoroughly familiar with your state's specific guidelines will help you stay focused in your studies and pass your exam.
#8: What Are the Best Jobs in Insurance?
Selling Life Insurance and Annuities is generally considered among the most lucrative lines of authority because they have the highest valued policies. The second highest earning line of insurance is Health Insurance. Many producers also find success selling Commercial Lines and other specialty property/casualty coverages.

A career in insurance offers you freedom and flexibility from a traditional 9-to-5 desk job, a relatively easy transition into a financial services career, and a potential for earning a great income.
#9: Is the Insurance Industry a Good Career?
Yes, it is! The U.S. Department of Labor February 2023 Jobs Report revealed that there are more than 6.6 million people currently employed in the finance and insurance sectors.

There are many positive aspects to a career in insurance, including minimal barriers to entry, opportunities to provide benefits that positively impact your clients' lives, an estimated growth rate per the Jobs Report of 5% by 2030 (approximately 27,500 jobs), and the opportunity for a flexible work schedule.

In addition, a career in insurance can provide a stable and significant livelihood while providing needed protection for family, friends, neighbors, and community members. Adequate insurance coverage provides families and businesses with needed protection for personal and business assets, as well as coverage for ongoing healthcare. A career in the insurance industry provides licensed agents the ability to:
• Make a difference in their communities
• Enjoy personal career advancement
• Learn a variety of skills
• Secure stable employment and income
Conclusion: The Sky's The Limit
Now that the questions of "how to become an insurance agent?" and "how to get into insurance?" have been answered, it's time to consider your prelicensing training.

ExamFX helps candidates pass their licensing exams by providing insurance and securities exam prep. This 'first step of success' opens doors to a rewarding career in an industry that can have an enormous impact on people's lives and their wider community.

Since 1996, ExamFX has been the industry-leading insurance and securities training provider. Over that time, we've helped more than 8.6 million candidates gain their insurance licenses with pass rates of more than 90%.

Today, our innovative, comprehensive training courses in all 50 states are designed to help you succeed on your first try –– guaranteed. That's why millions of individuals are successfully selling a wide variety of insurance plans. These include: life, health, property and casualty, personal lines, adjusters, and variable products, among others.

To enroll in one of our training programs and empower your success, please visit our website today.