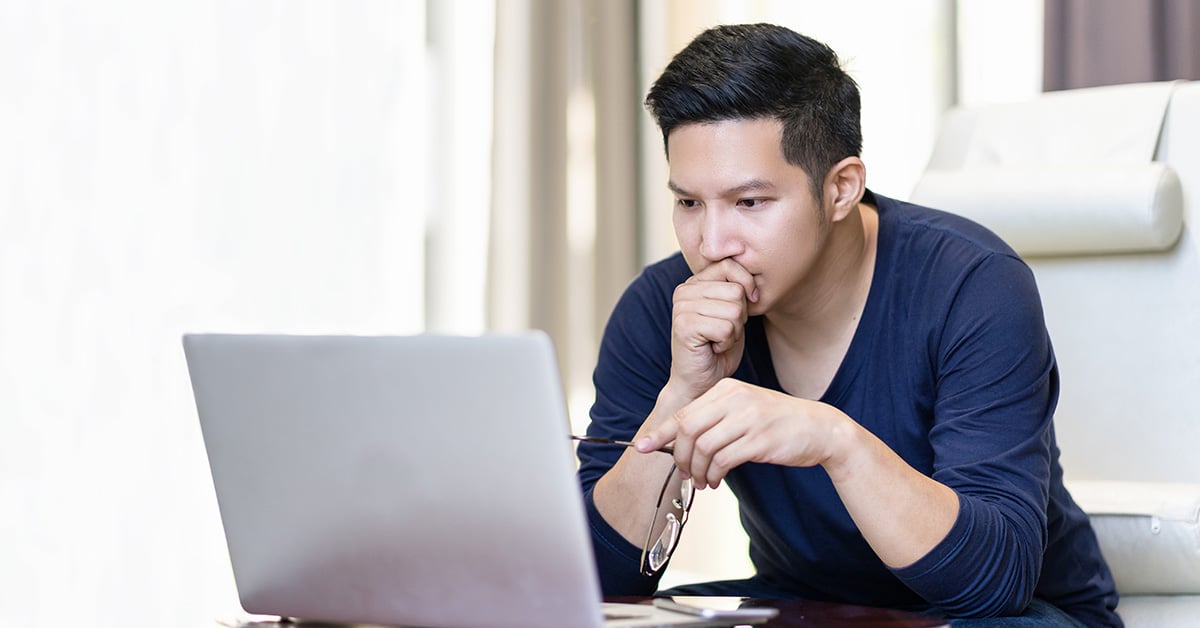 Are you interested in a career selling Securities products such as mutual funds and variable annuities? In order to offer these products to your clients you must first pass the Series 6 exam. Continue reading to learn about the exam and how to prepare to pass.
How Hard Is

the

Series 6?
The level of difficulty of the exam will depend on your current knowledge, previous work experience, and how well you prepare. The Series 6 exam can be challenging. It is important that you create a good study plan and prepare with an online training provider. ExamFX offers an interactive training program that includes all the study tools needed to pass your exam: live online training, practice tests, video lectures and many other additional benefits. Plus, we offer a variety of packages to address the different learning preferences of test takers.
Learn more about our online training packages here.
Series 6 Exam Pass Rate
The Financial Industry Regulatory Authority (FINRA) recently reported Series 6 exam pass rate of 59% for first-time exam takers. This demonstrates the difficulty of the exam and supports the need for adequate preparation.
If you do not pass the Series 6 exam, you will have to wait 30 days before you are eligible to take it again.
With 2 hours and 15 minutes to complete 50 questions at a required score of 70%, the Series 6 exam doesn't offer a large margin for error.
Series 6 Success Depends on You
So, how hard is the Series 6 Exam? The Series 6 exam could be considered difficult since it only has a pass rate of 59%. If you give yourself an appropriate amount of time to prepare, and follow a solid study plan, you'll likely pass the Series 6 on your first try. Even experienced professionals would be ill advised to go into the exam without proper preparation.
What Topics Are Covered on

t

he Series 6 Exam?
The Series 6 exam material can be broken down into four sections related to the main job functions of an investment company and variable contracts products representative. Each section represents a certain percentage of the testable material. As you will see, these sections are not equally weighted. This should help you understand where to spend your time studying. Directly from FINRA, here are the four main job functions:
Function One – Seeks Business for the Broker

/

Dealer

from

Customers and Potential Customers - 12 questions (24%)
Function Two – Opens Accounts After Obtaining and Evaluating Customers' Financial Profile and Investment Objectives – eight questions (16%)
Function Three – Provides Customers with Information About Investments, Makes Suitable Recommendations, Transfers Assets and Maintains Appropriate Records – 25 questions (50%)
Function Four – Obtains and Verifies Customers' Purchases and Sales Instructions; Processes, Completes and Confirms Transactions – five questions (10%)
How many questions are on the Series 6 exam?
There are 50 questions on the Series 6 exam.
How long is the Series 6 exam?
You have 2 hours and 15 minutes to complete the Series 6 exam.
Series 6 passing score
A passing score for the Series 6 exam is 70%.
Looking

for

the

Best Series 6 Study

Program

?
ExamFX specializes in helping people prepare for the Series 6 exam. We provide all the study tools needed to prepare candidates for this challenging exam. Our Series 6 online exam prep program is tailored to support all learning preferences. We are so confident of our training program we guarantee users who successfully complete the Guarantee Exam will pass their qualification exam on the first attempt.
Learn more about our Pass Guarantee here.
While you study, it is also recommended to become familiar with the information and resources provided on the FINRA website. The website includes helpful articles, tools for investors, events, training, and other information for people who want a successful career in the financial industry.
Ready to

Study with ExamFX

?
If you are ready to get started on the most effective and efficient path to passing the Series 6 exam, visit us here today. Our goal is to help you prepare and pass as quickly as possible, so you can move forward in your career. Good luck as you pursue your goals! We hope to be a part of your success.
You can also read this helpful blog post with some great Series 6 test tips: How to Prepare for the Series 6 Exam.